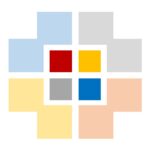 Edventures is a self-directed learning platform. Through AI and Metaverse, students can explore Edventures to promote self-directed learning. The platform provides a customized learning journey with quizzes, learning resources, and tutors all rounded. 
An unlimited question bank will provide different types of questions, including multiple choice, fill-in-the-blank and free text questions. Patented AI technology will assess students' quiz performance and provide students with appropriate questions, ensuring that the questions reflect student's abilities.
Edventures is a decentralized platform. The learning resources are provided by publishers, schools or any participants in Edventures.  The learning resources are complied and reviewed according to the curriculum guidelines of the Education Bureau. Based on students' test performance, learning resources that best suit the student's level will be recommended.
Tutors will be matched for you based on our algorithm that suits your needs. Not limited to the door-to-door tutorial, also included video calls or instant messages with images, texts, or audios. By rating your personal tutor, make sure they are aid your learning journey the best.